After seeing Miss Ott. A's
Iron Chef Challenge over at a Latte with Ott, A
, I knew what I was going to make. Her featured ingredient is King's Hawaiian Bread, and Tall Guy and I had some TO.DIE.FOR. bread pudding while we vacationed on Maui. BINGO!
Now, I didn't pull just any ol' bread recipe out of my box. A long time ago (DANG! It really was a long time ago) a girlfriend and I went to New Orleans for a little vacay. It's a lovely place, and everyone should make at least one trip to The Crescent City, but in hindsight, maybe the end of July is not the most perfect time to go. Lordy! It was hot down there, but we signed up to go to a cooking class at the
New Orleans' School of Cooking
, and we learned to make....
I've kept this recipe for a long time and LOVE it because you can mix any ingredients together to make the kind of dessert you want. Select a fruit, and pair it with a favorite nut and juice or liquor, and POOF! You have your very own gourmet dessert.
Ok Here's how I made mine.
I went with the Round Bread, after looking long and hard at the rolls.....
Next I cute the bread into slices then cubes to help it dry out.
BIG NOTE: The fresher the bread, the LESS milk/liquid you use in this recipe. Because my bread was bought and used the same day, even though I left it out for a while, I used a total of 3 Cups of milk/liquid.
3/4 C. of my liquid was in the form of Kahlua, which I poured over my golden raisins so they would plump up and be more moist!
See the happy
golden raisins form Sun-Maid
!
Part of the adding process.
I crushed up my nuts a bit while they were still in the bag. It's easier that way.
I had these yummy treats from my Dove party!
I used about half of the apple slices.
Here are all the ingredients put together.
Stir
Bake
Making the sauce. A couple of notes here.
1. It was too difficult to hold the mixer and the pan and the camera, so I wasn't able to show you that process of the sauce making.
2. You fold in the two egg yolks to the butter/sugar mix. Then you add in the Kahlua, and stir until it's all blended.
Baked Bread Pudding!
YUMMY! Wish you could smell the kitchen!
The finished product ready to eat at our Real FarmWives of America & Friends gathering today.
Miss Sarah, from
This Farm Family's Life
, and Miss Jent, from
From My Front Porch
, enjoying the sharing of calories. You really do want so help in eating this yummy dessert, or go find a steep hill and start climbing to work off the calories!
Now go check out the rest of the yummy ways people are using this incredibly versatile bread. You can click on the badge below. Underneath the badge is the basic recipe for bread pudding. Start from here, and then look to see what you have, and make it your own!
Have fun!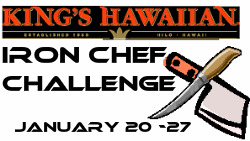 Basic New Orleans' School of Cooking Bread Pudding Recipe
10

ounces

loaf stale French bread, crumbled (if you use fresh french bread reduce milk to 3 cups) or

6 -8

cups

any type crumbled bread (if you use fresh french bread reduce milk to 3 cups)

2

cups

sugar (granulated) * I should have subtracted some sugar because I used a sweet bread.

1/2

cup

unsalted butter , melted

3

eggs

2

tablespoons

pure vanilla extract

1

cup

raisins* I used golden raisin

1

cup

shredded coconut* omitted and replaced with Dove(c) Cinnamon Apples a la mode White Chocolate

1

cup

chopped pecan* substituted macadamia nuts

1

teaspoon

cinnamon

1

teaspoon

nutmeg

4

cups

milk* I used 2 1/3 C. milk and 3/4 C. Kahlua
Whiskey Sauce
1/2

cup

unsalted butter

1 1/2

cups

powdered sugar

2

egg yolks

1/2

cup

Bourbon* I used Kahlua